story of Lacasa Restaurant , Lounge & bar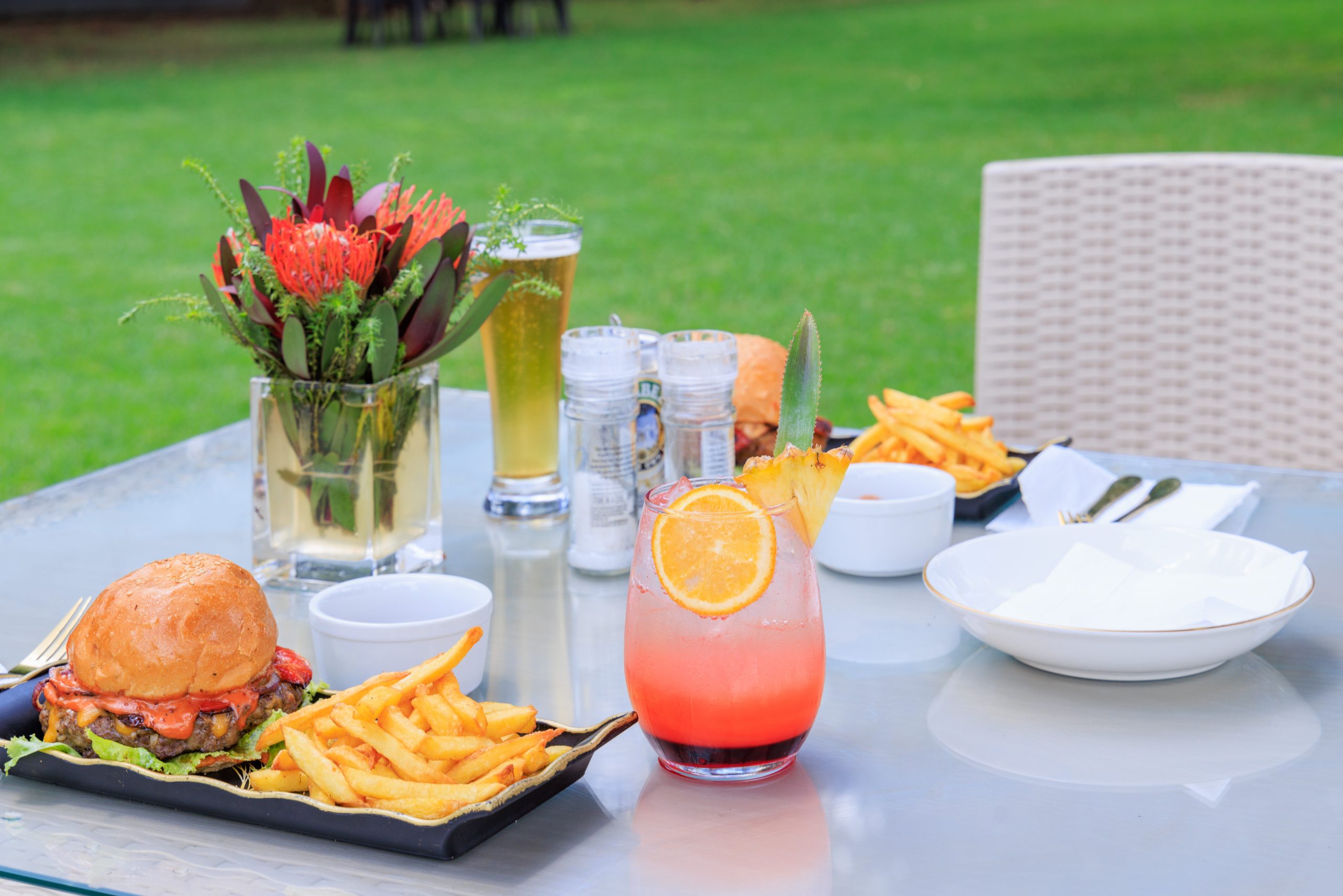 LaCasa is a lounge, bar and restaurant based in Chisipite on Number 1 Merlewood Drive Harare.
Lacasa offers the best African cuisine in the city, authentically made by a Nigerian chef. Among our delicacies, we have the famous Jollof rice and Egusi Soup, both of which one should try at least once in their lifetime. The calm, yet vibrant ambiance, along with our selection of beverages, wines, and cocktails, gives you the best home away from home feeling- hence the name LaCasa, Spanish for 'the House.' In addition, we also offer multiple private lounging facilities and a well-groomed garden.
African food is traditionally shared and enjoyed with family and friends. At Lacasa Restaurant, we recreate these delicacies using authentic herbs and spices to create deeply flavoured sauces and soups. The West African food is colourful, lavish and aromatic. Our experienced chefs emphasize on  health, taste, presentation and authenticity when preparing all of our dishes. For people looking for an authentic West African fine dining experience in Harare, Lacasa Restaurant is the place to go. Call us if you would like to make a reservation.
LaCasa Private Lounge and Bar is an upscale location in Chisipite Harare offering breathtaking views which can be observed through the floor to ceiling window. Our expert team provides you with bespoke solutions to turn the private lounge of your imagination into a reality. Every detail is considered to ensure your function success, from exquisite food designs created by our in house chef. Our team of professionals go the extra mile to ensure that your event is one that will be remembered for all the right reasons.
humphrey malata
2022-06-26
It was nice and the stuff is always nice
Chiedza Rwodzi
2022-06-19
Second time going there and I really love the West African food. It's tasty and the cocktails are great too. The service is also very lovely. The waiters are also so kind which I loved. I'm all about the holistic experience and La Casa always strives to give you that. I definitely recommend you try it out.
Rangarirai P Ndhlovu
2022-06-11
Kyle Karigambe
2022-06-10
Tarisai Chikwanha
2022-05-29
Tatenda Chatiza
2022-05-24
Good nice vibe